Arti Teq hanging systems
Doze L Ltd is an exclusive distributor of Arti Teq artwork hanging systems in Latvia. We offer several kinds of hanging systems that allow you to choose the best suited solution for your home interior and allows you to easily improve and modify design elements, without damaging wall finish. With artwork hanging systems you'll be easily able to change the location of artworks according to your wishes, without worrying about leaving holes in the wall where the artwork used to be.
We offer these artwork hanging systems:
Click Rail – integrating a flexible hanging system into your home interior is easily and quickly done with the Click Rail. in three simple steps, the rail is fastened to the wall; by hanging or sliding the wires into the rail with optional picture hooks, you create a flexible suspension of your decorations. When you choose the Primer finish of the Click Rail, you can paint it in the same colour as the wall.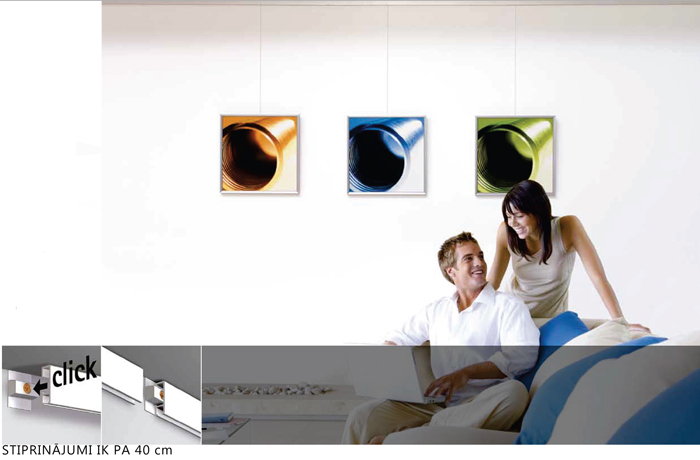 Click Rail Pro is the perfect hanging system for the professional user, who demands the look and qualities of the Click Rail. The Click Rail Pro provides a heavier finish, which is even faster to mount. The Click Rail Pro is available in a Primer finish, enabling you to paint it over in the same colour as your walls. Your hanging system will beautifully fade over into your wall and provide an overall subtle, perfectly finished look.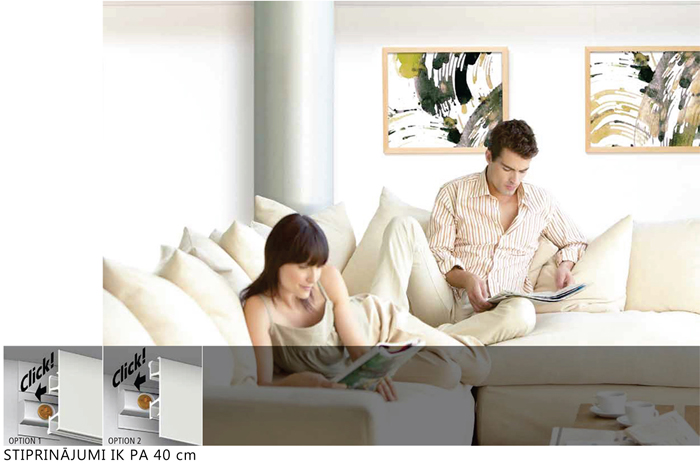 Deco Rail unites two unique, high quality concepts from Arti TeQ. The Deco Rail enables you to change your wall decorations whenever you want, without damaging the perfect finishing of your interior. The rail and Twister slider are both hidden behind the cornice moulding, enabling a subtle, "invisible" way of suspending wall decorations.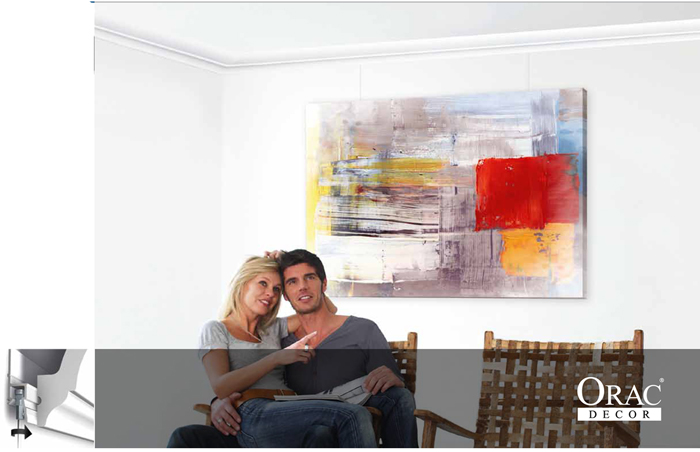 Each of the above mentioned hanging systems has it's advantages and your choice depends on your needs and the interior of your home.
Additionally we offer also:
Info Rail is the ideal way to suspend all types of documents in the spot of your choice. Pictures, posters, special ad's, recipes, drawings or your to-do-list: there are endless possibilities! The info Rail is easy to install and can easily be connected and/or reduced in size. The 3-fold gripping system guarentees a firm suspension of documents (for paper > 80 gr/m2 to cardboard up to 2 mm).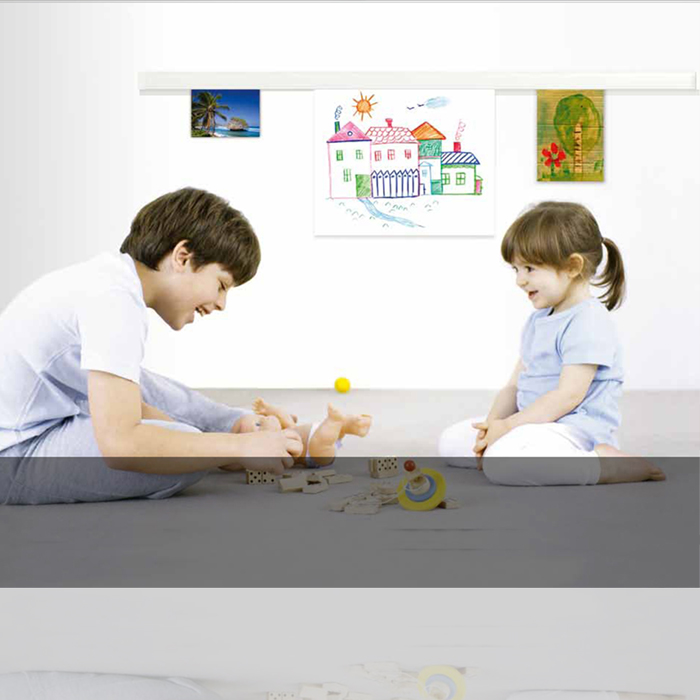 Display It helps you present your messages or products in an eye-catching way. The Display it E-Clip makes it easy to change your messages in just a few seconds, without the use of any tools.